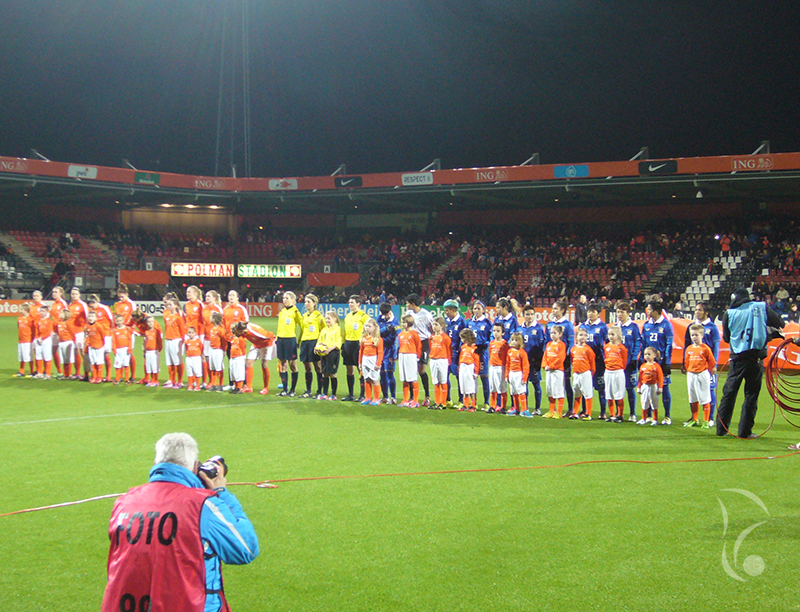 Netherlands vs Thailand
image: © thai-fussball.com
The historic first meeting between the host from the Netherlands and Thailand resulted in a 0-7 defeat for the visitors. Despite of the result there were bright faces to be seen far after the game.
It was quite dark on the sparsely illuminated parking area in front of the Polman Stadium in Almelo. But despite the darkness one could spot smiling faces all around in the throng of fans and players a good hour after the game. Some hours before, when the players of the Thai women's national team arrived at the parking place in daylight, they disappeared on the shortest way inside the stadium with tension to read off their faces.