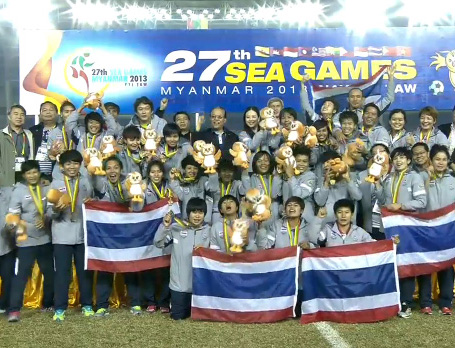 On their way to the WC2015?

Nuengruethai Sathongwien is the new head coach of the women's national team after some back and forth around the hot seat over the last months. It could do more harm than good to Thailand's goal of going to the World Cup 2015.
In June next year, Thailand's national team could either sit in front of their own TV screens at home and follow the opening match of the Women's World Cup or they could prepare for their first match of the world biggest female tournament. To make the latter happen, it doesn't need much. Theoretically two wins would be enough for a first-time ever qualification of a Thai senior side to such a stage. But than again it looks like the Thai FA could spoil this one in a lifetime chance.