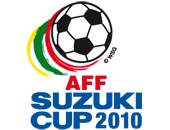 Thousands, dressed in colours of their respective nations flocking into the stadium. Just a few moments till kick-off, just a few moments till the first goal. A madding crowd, the first flares are burning. Purely goosebumps.
When all those things happen, it can mean only one thing. The ASEAN Championship, officially known as AFF Suzuki Cup, just kicked off. It is the most prestigious and most important tournament in the region of Southeast Asia. Since its inaugural season in 1996, the tournament electrifies the masses. Taking the fact that mostly neighbouring country's playing for pride and glory it does its thing for a heated atmosphere.
Until 2005, the tournament was held under the name of Tiger Cup, named after a famous beer brand from Singapore. Since 2008 it is officially named as AFF Suzuki Cup. Thailand won the first edition in 1996 and together with Singapore, they are three time record champion.
A lot of matches become classics within no time, like the final 2008 when Vietnam took the title out of the Thais hands in the very last minute of the game. The AFF Cup is organized by the ASEAN Football Federation and is not part of the official FIFA calendar. This means that national players, playing outside country not necessarily have to be released by their clubs.
Modus and Venues
Six teams out of eight are were seeded for the final round. Alongside defending champion Vietnam those are Indonesia, Thailand, Malaysia, Myanmar and Singapore. Four more nations had to fought their way trough a qualification round. Laos and Philippines found their way through the qualifiers and are nation number seven and eight to join the final round.
The tournament will start on 1 December 2010, with Group A kicking off and will end on 29 December with the final. Only the two top ranked teams of each group will advance to the semi finals. At this stage, teams will find each other across. Like winner of group A will play second from group B and the other way around. Furthermore there will be no fixed host, like in the group stage. The semi finals and final will be played on a home and away format. Very unusual for such kind of a tournament, but I have to admit it adds some special excitement.
Since 2002 the final group stage is hosted by two countries. 2010 those are Indonesia and Vietnam. Both are no strangers when it comes to hosting this event. Indonesia co-hosted the tournament in 2002 and 2008 while Vietnam were hosts in 1998 and co-hosts in 2004. Group A will be played in Indonesia and group B in Vietnam. Four different venues and places are dedicated to host the matches, while one stadium is the main venue. The second one will be used only for the last match of each group, in order to kick them off at the same time. The two main places are Gelora Bung Karno Stadium (100.000) in Jakarta and Mỹ Đžnh National Stadium (40.000) in Hanoi. The two others are in Palembang (Gelora Sriwijaya Stadium), and Nam Định (ThiÍn Trường Stadium).
In two upcoming articles we will have a closer look at each group.