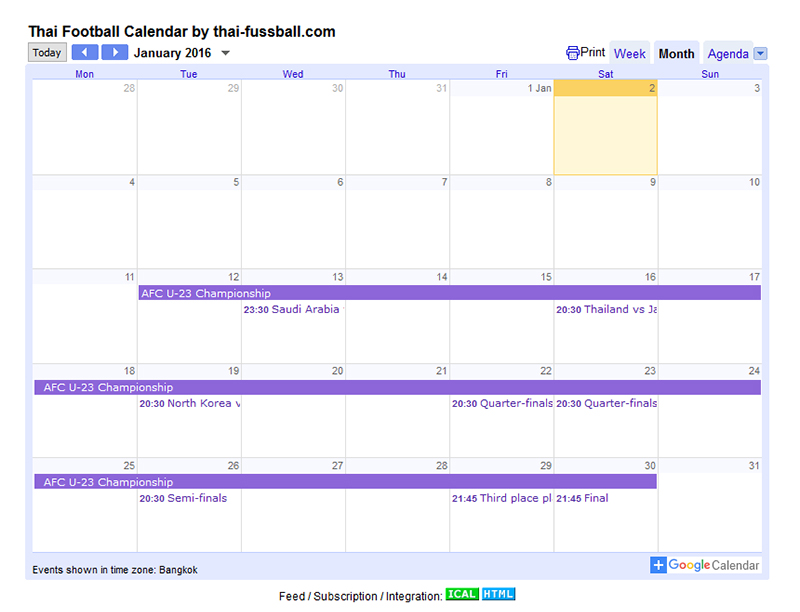 That's how he looks
image: © thai-fussball.com
At the beginning of the year and before the start of the new season, we have a little gift for you. A calendar. Sounds not much at first glance and is certainly not causing a WOW effect, but let us have a look it.
The idea to provide you with a calendar with all sort of dates and frame schedule of a Thai football year here at Thai-Fussball already exist for a while. And now thanks to the modern technology we eventually could implement the calendar for your convenient use. The calendar is based on Google's Calendar app, which makes him functional and usable everywhere in the world.