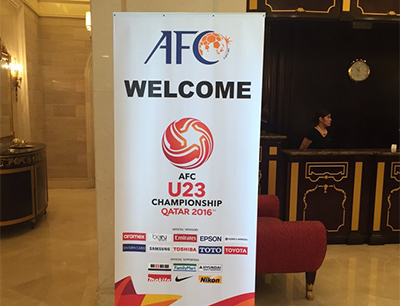 Welcome sign in Qatar
image: © Finn Clausen
When Thailand kicks off his 2016 AFC U-23 Championship campaign to battle for a ticket to Rio 2016, you don't know really what to expect. Are they really a dark horse or will they be already eliminated after the group stage? A ticket for Rio, however, seems out of reach.
Of course, the question can only be answered at the earliest when the group stage is played. But from an early exit, to a surprisingly good tournament, everything is possible for Thailand's U-23. But many things must fit together. The preconditions are not bad. But there are also doubts.