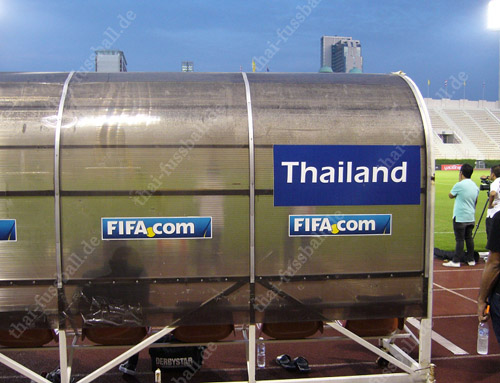 mage: © thai-fussball.com
Thailand's under-19 is starting its qualification campaign to the AFC Championship 2016 on Wednesday and wants to follow its U-16 and U-23 counterparts to the 2016 finals.
A few weeks ago Thailand's U-19 rolled through the regional AFF Championship almost literally, to win its fourth title by scoring the remarkable amount of 29 goals; conceding just two and without dropping any point. In the final the Thais even could overcome their old rival Vietnam by winning 5:0. Equipped with much momentum and confidence Anurak Srikerd's side now takes on the qualification tournament for the AFC Championships 2016.