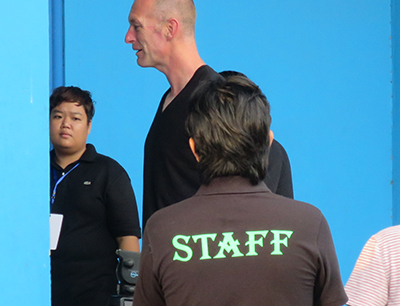 The new boss: Spencer Prior
image: © thai-fussball.com
If your rest, you rust. As the phrase goes.The Thai women's national team just recently disproved this wise saying and have won the AFF Championship back to back. Not enough, even with a new man on the touchline.
2015 was one of the most successful years in history for the women's side of the Thai Association. They have won the AFF Championship for the second time and have played the women's World Cup for the first with a historic win over Ivory Coast. The botched participation in the third round to Rio 2016, not much changed it. That was in September 2015 and it was followed by the resignation of coach Nuengruethai Sathongwien and team manager Madam Pang.