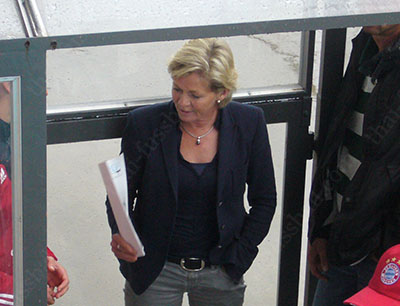 Germany's coach Silvia Neid
image: © thai-fussball.com
When we said: If we could spare a wish for the draw to the FIFIA Women's World Cup 2015, and we would like to see Thailand have to play against Germany, we seriously never wouldn't dream of it.
Beside the reigning European champions from Germany, Thailand is going to face UEFA Women's Euro finalist Norway and the Ivory Coast which could finished the most recent edition of the African Women's Championship in third place. Unlike the German Football Association, head coach Silvia Neid and international Kim Kulig, we cannot join in the choir of the "unknown opponent" of course. After all we sit at the
other end
and Germany and Norway are very well known in the world of women's football.