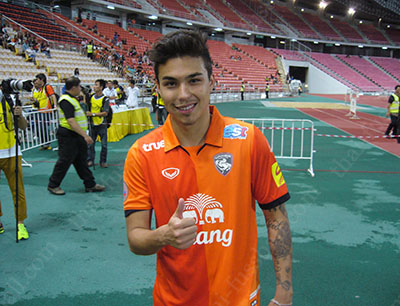 Is back: Charyl Chappuis
image: © thai-fussball.com
On Thursday the AFC's final stage of qualifying for the 2018 World Cup is going to kick off. And for the first time since 2002, Thailand is part of it. Although the euphoria is very high, Thailand's men's team could qualify for a World Cup for the first time, hope is easy on.
Too much are the two big nations of Japan and Australia the Favorites to go to Russia. And also the schedule is not really in favour with the Thais. Sure, it could have got even worse. But three away games against Saudi Arabia, the Emirates and the Iraq doesn't look like a promising start. Plus the two home games against the two favourites in September and November.