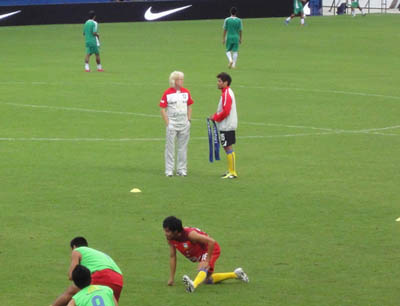 Bild: © thai-fussball.com
For the international on Wednesday 12 September, Winfried Schafer has nominated 25 players. Who always wanted to know how a Thai national team could look without players of Chonburi, should get an eyeful.

Myanmar national team was in the plans for a warm up match on 12 September initially. However, the western neighbor, as well as other options had to be dropped. Meanwhile it looked even in such a way, as if Thailand would be without any preparatory game in September for lack of opponents. Although Schafer were assured of friendly games for September by the FA. Who is not able to plan in the long-run, and has to arrange games hastily will left with nothing. Other nations participating the AFF Suzuki Cup in November, most likely to have more preparatory games on at the end than Thailand. Albeit it should be mentioned that e. g. in Indonesia the league is on pause and the Philippines are equipped to large parts with players who do not earn money in the domestic league.