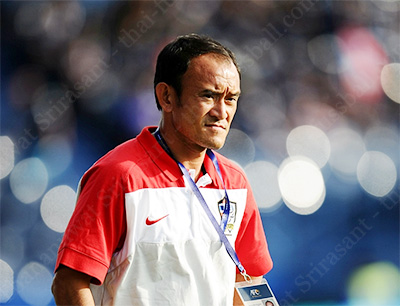 Surachai Jaturapattarapong
image: © Thananuwat Srirasant
A while ago now, Thailand's national side has found its successor of Winfried Schafer. With this article we like to introduce the new man on the sideline and we have spoken with three of his accompaniment about him.
"He was a fitness fanatic. I used to give players who were over 30 an extra day off to recover as I believed it would extend their career..."Chai" never took the day off, he used to train on his own! He used to run to and from training and when he played Golf he even ran in between holes". So Steve Darby, on his former player.