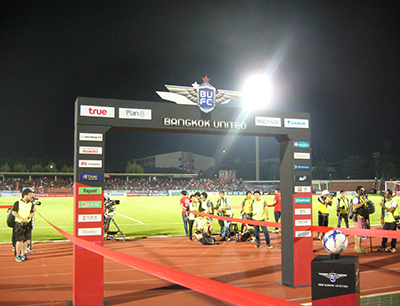 Bangkok United
image: © thai-fussball.com
After Thigao Cunha (to Port FC) and Sinthaweechai Hathairattanakool (to Suphanburi FC) the third big domestic deal in Thailand just happened these days.
121 games, 59 goals. These are the bare numbers of the latest signing of Bangkok United and the name behind the numbers is no one else than Mario Gjurovski. The Macedonian arrived in Thailand in 2012 and was under contract with Muang Thong United since. He is regarded as one of the stars of the Thai Premier League and after 4 years with one of the two leading clubs of the League it was hard to imagine he could move elsewhere within Thailand.