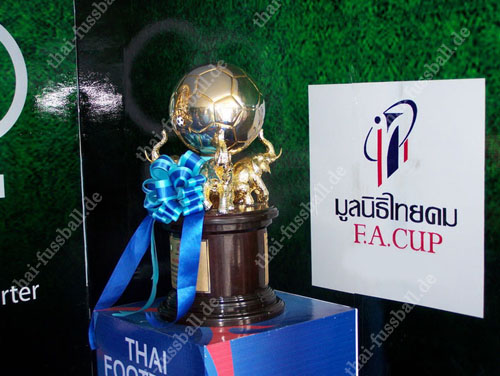 Image: © thai-fussball.com
The quarter finals of the 2011 Thai FA Cup have seen all favourite sides cruising into the next round. While Songkhla FC reaches the semi finals for the first time in history.
For the first time in his history Songkhla FC made it to the semi-finals of the Thai FA Cup. With Regional League side Loei City, Songkhla got the easiest draw of all remaining teams. The third Division team from Loei made its way to the quarters by beating teams playing in leagues above them. After an arduous season with play-offs, Loei City might have been be ruined. Despite having the right to play at home and facing journeying visitors, it was not enough to write history to become the first 3rd league side in a semi final of the Thai FA Cup. Though the gap at half time was just one goal, in the end the visitors went away with a comfortable 0-4 win.