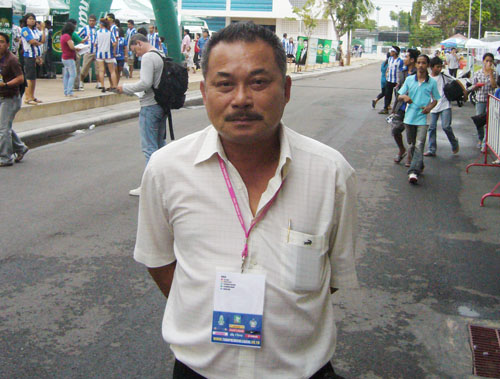 Pichet Munkong -
one of the candidates
© thai-fussball.de
This Friday, Thailand football association takes on his second try to succeed governing body election. The first one in May ended in disaster. In the meantime four candidates are to run for president.
The first attempt to elect a new governing body of Thailand football association, on 6 May 2011, failed thoroughly. One of the reasons given officially where that some people eligible to vote, didn't carry a valid ID card with them. Other eligible persons registered them self twice for voting. Nevertheless, on the quiet, it was whispered that Worawi Makudi did not want to endanger his reelection. Suddenly at the day of the election a new candidate for the presidents seat appeared. However, with the election now to be held this Friday, all things should get better and become even more transparent. All eligible body to vote were checked in advance, whether they do have the right to vote. Total eligable votes are 170 with 19 from the current board. 3 clubs were not admitted. Besides, observers of FIFA, AFC and SAT are present.