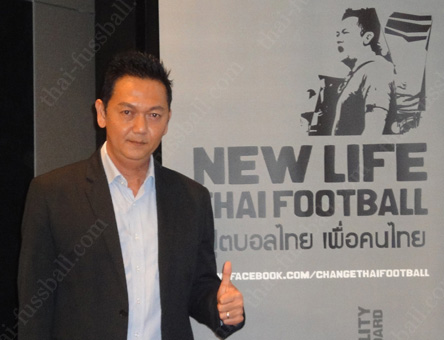 Pinit Ngarmpring
image: © thai-fussball.com
The 2012 Suzuki Cup is just a few days old, yet coming events cast their shadows. The King's Cup in January, the first round of the Asian Cup qualification, and not least the Thai FA's presidential election in spring 2013.
Under the slogan "New Life - Thai Football" a press conference took place on Christmas eve in Bangkok on which a ten-year plan for the development of football in Thailand was revealed. But the event was not organised by the football association of the country or the league as one could suppose. On the contrary, it was arranged by the biggest group of Thai football supporters in the country, calling themselves "Cheerthai Power".