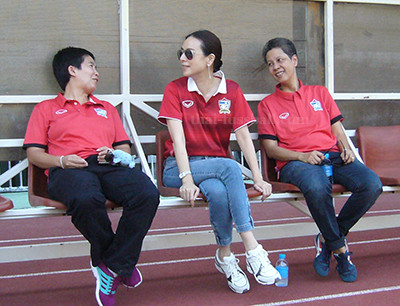 Women's TPL to return?
image: © thai-fussball.com
Will she come or will she not? This is the question. However, all signs point to a return of the Thai Women's Premier League in October.
Since the end of the women's league in spring 2013 it could be read over and over again the league would return. Yet nothing. After the absolutely unexpected successful appearance of the women's national team at the World Cup 2015 in Canada the subject was brought back on the agenda of course. And if Thailand really wants to apply to host the Women's World Cup 2023, a league needs to run if one wants to have a chance to stand against candidates like Japan and Australia with a successful league.