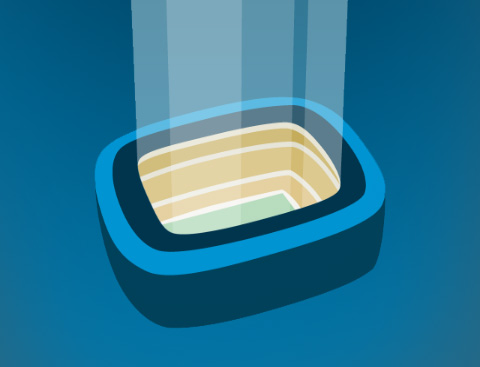 Groundhopper App start screen
If you ever where looking for an application on your mobile devices with its help you could register all your visited games and stadiums, and is helpful to guide you to the venues near you, this one could be made for you.
"It is so much fun to make a App which we use ourselves, but also because we get a lot of praise from our users." We, those are Lars Erik Bolstad and Geir Florhaug of Kepermat, two Norwegians who are behind the application "Groundhopper". Now, one could assume that both are young Nerds, somewhere at the age between 20 and 30. Or own one of those young and fancy start-ups. Neither of this applies to the two. Both are schoolfellows and now in their mid-40's. The App is a pure hobby project and they got the idea to it 2-3 years ago.