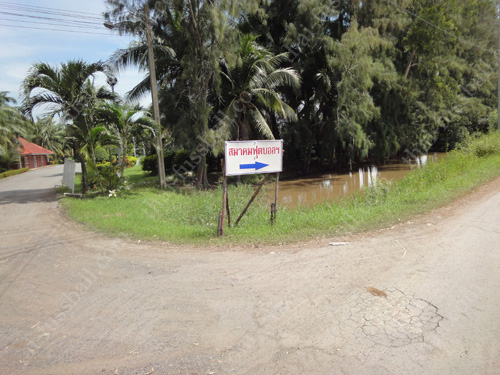 A small shield pointing the way
image: © thai-fussball.com
Since the Goal programme has been launched by FIFA president Sepp Blatter in 1999, it has provided support for over 500 development projects across the world. One project financed, is the national training centre of Thailand, erected in the outskirts of Bangkok. We visited the place, and we were shocked.
Brought to life in 1999 by Sepp Blatter, the goal programme provides funds for member's association of FIFA to realise constructions to speed up the development of the football in the respective country. To say it with FIFA - we quote: "....to help build national association headquarters, training academies and artificial and grass pitches. In doing so it has responded to the FIFA Presidentís primary objective of giving national associations with the least resources the infrastructures they need to carry out their work."