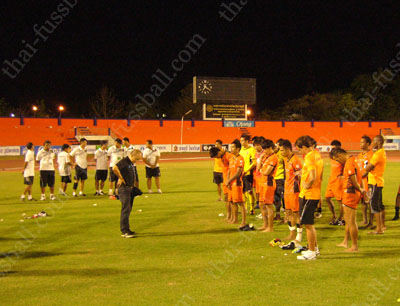 rarely depressed: Ratchaburi
image: © thai-fussball.com
It is high time to cast a glance on Thailand's second Division. In the recent past she came up short. Wrongfully! Because in contrast to Thailand's top tier league, Division One offers tension almost every year till the very end.

During the last years the now officially called "Yamaha League 1" has turned out mostly to be the more exciting and also more interesting league compared to the TPL. And same goes on for this season. The number in clubs distributed all over Thailand was and is higher than this is the case in the TPL. While in early days, she was much maligned by quality foreign players, the number is continuously rising and helps, to lift the overall standard. In what to itself the league will also remain abidingly in 2012, at least one promoted team will make a clean sweep. There we commit ourselves.