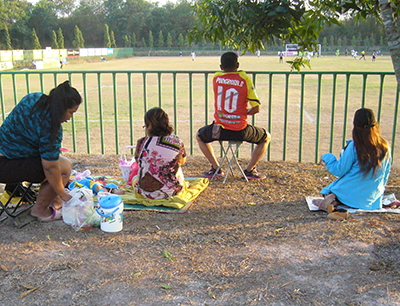 Regional League feeling
image: © thai-fussball.com
The new season of the Regional League begins in a few weeks. Since last weeks draw it is known how each of the six groups look like.
The most exciting thing before each season in Thai football is not about what Thai Premier League club signs which foreign player, what player is moving somewhere or where will be a new coach unveiled in the top League. It is rather about how the six divisions of the Regional League will look like. Going hand in hand so, which club has been kicked out, which one is newly added, who has been taken over or got renamed.