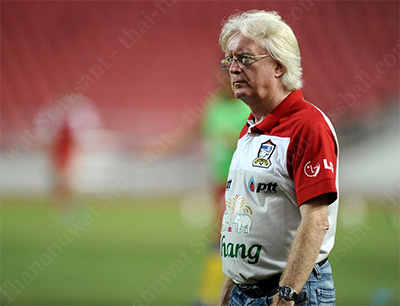 Thai coach Winfried Schafer
image: © Thananuwat Srirasant
It is been awhile now since we sat together with Thailand's man in charge for our first interview in 2011. A lot of things happened since and equipped with its knowledge of 2013 a second one is overdue. And here is our two-part interview with Winfried Schafer.
After
part one of our interview with Winfried Schafer
, you can read part two here. Both parts can be read independent, but if you are interested in his opinion football in Thailand and its development, you shouldn't miss it. However, in this very entertaining, interesting and to the point second part, we learn what the Fans in Thailand mean to Schafer. He further draws a comparison to his work with the Cameroon FA and the Thai FA, and why he can imagine to stay. As a coach in the Thai Premier League.