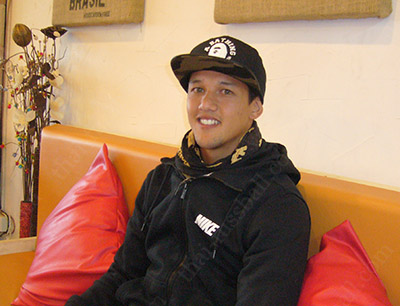 Irfan Bachdim
image: © thai-fussball.com
Chonburi FC and Sriracha FC. Those were the stations of Irfan Bachdim in 2013. In October we met the Indonesian international for a detailed interview.
In 2013 and for the first time in his career, Irfan Bachdim played in Thailand. In our
first part of the interview
we talked about the early years of his career and how he came to Thailand. Today, in the second part, we primarily talk about Sriracha FC. He compares Thailand and Indonesia as well as his coaches for us. He speaks of lacking concentration and explains why football players must carry earphones of a certain brand. A small warning to the reader: this interview drifts off into the realm of tabloids, but is still interesting nonetheless.