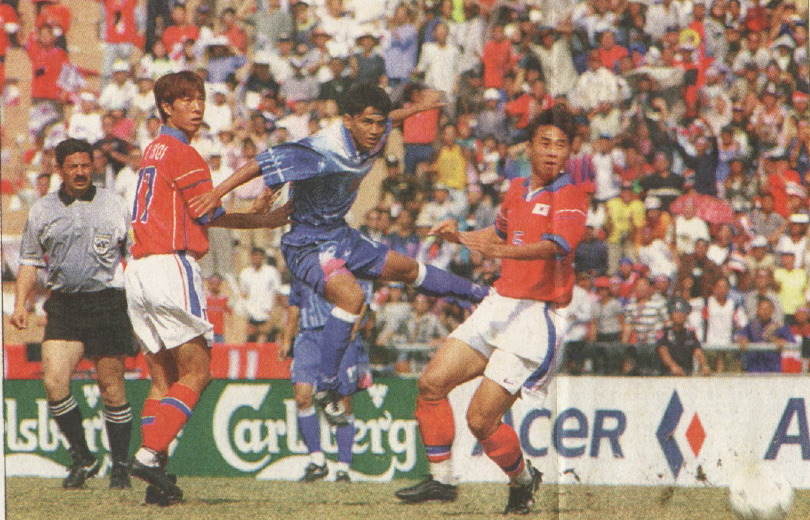 Zico is taking a shot
(courtesy of Dale Farrington)
In our first part of our new series,

"Heroes & Legends"

, we like start off and remind at, what can be considered as "Thailand's Finest Hour". It was 14 December of 1998. Asian Games Quarterfinal. Stage, the new Rajamangala Nationalstadium in Bangkok. Opponent, South Korea.
1998 Thailand was the host of the XIII Asian Games. To host the event, the Rajamangala Stadium was build under the response of the Sport Authority of Thailand. The new newly build stadium replaced the old Suphachalasai as the Thai National Stadium. In Group F Thailand faced Oman and Hong Kong. By winning the group, Thailand advanced to the next round. In the quarters, South Korea awaited the brave Thais. Just a few months ago, nearly the same South Korean squad participated the World Cup in France.