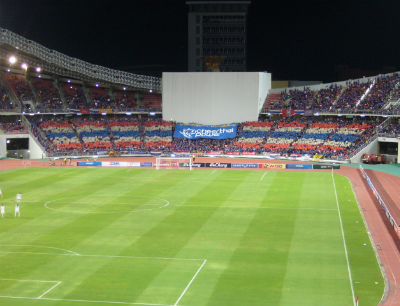 image: © thai-fussball.com
A while ago we have asked Peter Reeves to give us his thoughts on the Thai national team. Some of the followers of Thai Football may know him and his columns mainly from Dale Farrington's Chonburi FC Webpage. Usually his columns are long reads, and so is this one. So we decided to split this column for us in two pieces. However, to cut a long story short, here is our guest column by Peter Reeves.
So how are the national team doing? Well, there is a lot of excitement and confidence in the country and the dream is alive and kicking about the possibility of qualifying for the World Cup in Russia, if there is one, but is that confidence misplaced? Reality and dreams are worlds apart.