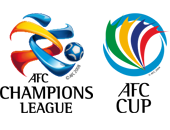 That is what it is all about

As already reported earlier, a group of AFC inspectors coming to Thailand. From 1st to 9th of October they will visit all Thai Premier clubs. Main reason of their visit is an evaluation about all the clubs. This is necessary in order to proof Thai clubs are fulfill the criteria from the AFC to participate on AFC Champions League and AFC Cup level. Different to the UEFA in Europe, there is no coefficient based on success, how to allocate the spots in the respective competitions. In Asia it is more important how the league and clubs are run in terms of professionalism.
It will be a matter of fulfilling some certain conditions like league structure, venues or media. Due to that, national associations in Asia are forced to create efficient structures on club level, how they are self-evidently in Europe. All this is part of a reform initiated by the Asian Football Confederation a few years ago. In Thailand, as a first result of all those reforms, the Thai Premier League Co. Ltd was founded in 2009.