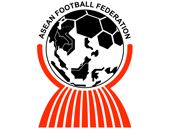 An AFF council meeting was held yesterday and some important decisions been made. Talks been held about the presidency reign from 2012 onwards and who may be the candidates. Furthermore hosts of the 2011 AFF competitions been confirmed and announced.
The more or less most important thing at first, the presidency of the AFF after 2011. There are three candidates and one is Worawi Makudi, president of the Football Association of Thailand. Other two candidates are His Royal Highness Sultan Haji Ahmad Shah (Malaysia) und H. A. M. Nurdin Halid (Indonesia). The election will take place during the official AFF congress to be held on 10 April in Bangkok this year.
Three country's are in focus of the 2011 AFF competitions. Laos already hosted the preliminary round of the 2010 AFF Suzuki Cup and managed it very well. Therefore it is no surprise that Vientiane will host two tournaments through out this year. The capital of Laos will host the AFF under-16 Championship in July. Groups are as follows: Group A Laos, Thailand, Malaysia, Timor Leste, Indonesia. Group B: Myanmar, Vietnam, Singapore, Cambodia, Philippines. Second tournament to host are the AFF Women's Football Championship in October 2011.
Indonesia recently hosted the AFF Suzuki Cup in December last year with success, will be the host of the 2011 AFF Futsal Championship. The tournament will held in Jakarta during April. Following nations are to participate. Indonesia, Myanmar, Vietnam, Philippines, Malaysia and Thailand.
Myanmar will be the third country to host an AFF competition during this year. From 1 September to 10 September the AFF under-19 Championship are to be kicked in the country. Here are the drawing results: Group A Thailand, Singapore, Philippines, Malaysia; Group B: Myanmar, Indonesia, Laos, Vietnam.
At last some marginal notes. Together with Malaysia, Thailand will host the preliminary round of the AFF Suzuki Cup 2012. Whether both will only host the qualifying rounds only or one of them was selected as host for the final tournament remains to be seen.
Furthermore, Indonesia the host of the 26th SEA-Games in November this year, decided to cancel the women's tournament. Such a decision is up to host nation of the SEA-Games.