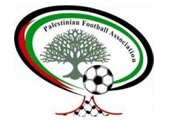 Just a few hours left until Thailand will play his first World Cup qualification match in 2011. In the 2nd round of the Asian WC-Qualifiers for Brazil 2014, Thailand will have to take on Palestine.
Very little is known about Thailand's opponent, the football in the country and the national team of Palestine. However, there is a German boy running a Blog about the football and the national team. We met with him in order to find out more and we had to learn that football in Palestine is not an easy thing.
thai-fussball.de:
Tony, you can briefly introduce yourself to our readers?
Tony:
I am Tony, 17 years old. I live in Dortmund and I visit the high school. Originally my both parents come from Palestine.
thai-fussball.de:
Some people may think we from thai-fussball.de are crazy, but how does one come on it to run a Blog about
football in Palestine
?
Tony:
Some time ago I myself have looked desperately for information about Palestinian football. Soon I hit the wall because I am not able to read Arabian written language. However, finally I managed to find some sources and decided to share the information with others. Moreover, I hoped to be able to inspire people for the football in Palestine and be able to draw attention to the miserable situation which, for example, our internationals face if they have to cross the border.
thai-fussball.de:
Former one sounds familiar to me, latter as well. It's not only a strain for your players, for the opponent players too. Thailand presumably will have to travel about 24 hours until they reach Palestine. Taken your words, the gruelling journey for the opponent is not an advantage for you?
Tony:
For most of our players it's even worse, provided that they do not live in the area, where the match is played. With the away match on us Thailand will have the advantage that the Palestinians will have to travel even longer. Moreover, it's not sure whether all players are allowed to come Thailand, e.g., one of our players has been disallowed to travel to Afghanistan. With the return match at home, some of our players certainly will be stopped at the borderline. Just our foreign players only will have comparable trip to Thailand like the Thais to Palestine.
thai-fussball.de:
Where do your foreign players do their trade? At least those who are going to play against Thailand?

Tony:
Our best man, Imad Zatara might not travel. Otherwise Omar Jarun is playing for Arka Gydnia in the second division of Poland. Besides, Mohammed Samara plays with Arab Contractors in the first Egyptian league. All the rest of our players from abroad are not with the current team. Abujazr, one of our players, apparently did not travel to Dubai where we held our training camp.
thai-fussball.de:
Winfried Schaefer predict a tough tie. Though we have won after penalty shoot-out in the Olympic qualifier against Palestine, however, you have been awarded the victory afterwards. How do you rate your chances and how many of the U23 players from the Olympic match we can expect in the squad?
Tony:
Originally 5 players from the Olympic squad, which in the end failed quite bitterly against Bahrain, were nominated originally. After the training camp the squad was cut down. Two of them are from the U23. Those are Abuhabeeb, player of the season (West Bank Premier League) as well as Khaled Salem, the Goalgetter. In my opinion our chances are not bad at all. Actually we can see a good progress in the development. There is a
rising
tendency
in Palestinian football. Though we are miss some extremely important players, like our goalkeeper and captain Ramzi Saleh due to injury and some of our players from abroad (Zatara, Bishara, Keshkesh etc.), the selected squad should be able to beat the Thais.
thai-fussball.de:
Could the artificial turf on your home ground be an advantage for you?
Tony:
I don't think so, because our team has hardly played there.
thai-fussball.de:
Which tactical scheme we can expect and to which player, in particular, we should pay attention in your opinion?
Tony:
It remains to be seen which tactical scheme coach Bezaz will bring on. We still waiting for our missing defender Abujazr, and probably then he will decide. Murad Alyan is one to watch. He is in excellent form and scored five goals in five matches so far.
thai-fussball.de:
There is also an
English blog
about the Palestinian football
(Tony's blog is in German. Red.)
, however, are you somehow bound with them?
Tony:
This is, so to speak, a partner side. Now and again we exchange information. They are a little closer to what is going on than me.
thai-fussball.de:
The Olympic qualifier against Thailand marked the first offical and competitve game for Palestine on home soil. How important it was, or is it for you?
Tony:
That was a very important step for the country. Finally, an official match on our own ground. Palestinian FA is an official member of FIFA since 1998, however, we never have been allowed to play at home till than. It was one of the reasons why football in our country stood apart. Of course, furthermore we did not had any home advantage, as we had to play on neutral venues.
thai-fussball.de:
Without becoming too political, could you fancy a game between Israel and Palestine?

Tony:
Basically yes, but I fear it would come to riots as long as it would not take place on neutral ground. In the Israeli league Palestinians are booed pitilessly for example. The relation between both countries is tightened, also in football.
thai-fussball.de:
Really a pity, especially if you consider football is able to connect people.
Tony:
That's true. But Israel tries to hinder Palestinian football, so it's opposite and FIFA is doing nothing against it.
thai-fussball.de:
Finally, how do you predict the outcome of the two matches against Thailand?
Tony:
I am excited, so I go with a 1-1 draw and then we beat Thailand at home by 2-0.
thai-fussball.de:
As you can imagine, we would like to have Winfried Schaefer for much longer than just that tie, we hope on a different outcome.
Tony:
Of course. May the better side win.
thai-fussball.de:
Thus it is. Many thanks Tony. Especially for the small insight look into the problems Palestine football is facing.
Tony:
Always a pleasure!