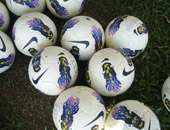 image: © thai-fussball.com
Two bad fouls and a hole in a goal net provided for most discussion after last weekend in Thai football. Two coaches left the office and Muang Thong, powered by Gjurovski and Dangda is still leading the table.
Only three encounters were played Saturday. On paper most interesting was Bangkok Glass v Thai Port. After losing to BEC-Tero on the road, it was important for the "Rabbits" to get back on winning track and not loosing too much ground on the title race. And a 4-0 win over visiting Thai Port did it for them. After the game we heard and read different views about Port's performance on that day. According to our opinion the result does not reflect it. Rather on the contrary. For sure, Bangkok Glass had the dominating Eleven on the field and created a lot of chances. Thanks to great efforts from Wanlop Saechio, Port did not to got behind early in the game. But it was not in such a way the guest would have had no chances. They even played more offensively than Chelsea later the same night against Bayern Munich.
Thai Port's collapse came midway second half, after the first goal conceded. As if that weren't enough Termchai Promwichai saw his marching order after he kicked Saruta's legs from behind. This happened with 67 minutes of play and shortly after the first goal. While Ajayi opened account for BGFC, Anaween, Chatree and Peerapong Pichitchotirat followed him. Whether Sven-Göran Eriksson and Winfried Schäfer managed to reach their home in dry condition, after a heavy down pour right at the end of the game, is not known to us.
Finally, after five games without a win, Osotspa succeeded a three-pointer. During quite dull 90 minutes, Apipoo Suntornpanavej and Dudu
provided for the final scoreline. BBCU's home match against Chiang Rai had to take place at Muang Thong's SCG stadium, because Rajamangala was blocked for Gaga Lady. Though the second consecutive win for the "Beetles" from Chiang Rai may ensure voices calling for coach Teco's exit fall silent, at the same time for his opponent "Zico" it meant to leave the office. Last season Thailand's national hero led BBCU to promotion, but after a nine game streak with no win this season, he took his hat on Monday. His successor for now is Worachai Surinsirirat. In his active career he mainly played for BEC-Tero and was part of the team reaching the Champions League final in 2003. Hita in 54' and Nantawat Tansopa 61' scored on the part of the guests.
Teerasil - Gjurovski - Teerasil - Gjurovski. One hardly often enough can repeat both names, as week after week they currently bring a lot of joy to MTU supporters. Of course the prefatory order is not chosen uselessly by us, because it reflects the exact goal sequence for the guests against Wuachon United. It was a cheerful meeting which saw Wuachon having his chances but crowing hope to turn things around nipped in the bud over and over again. After Teerasil opened the night, the referee was left with no choice as Wuachon defender Weerayut Jitkuntod saved the ball within the box
in goalkeeper's manner
. Macedonian midfielder Mario Gjurovski converted from the spot. As with the sequence, the Thai international opened the second half and "Super" Mario, like he is called in the meantime, sent one home from set piece. The sequence was only interrupted by Jules Baga who found the net for the consolation goal. During last week Gjurovski received an invitation for his national team side. However, in arrangement with his club, was kindly rejected. These two friendlies would have been no official appointments anyway.
After Samut Songkhram lost 0-3 to TOT SC, Vorawan Chitavanich became the second head coach to step down after last weekend. Originally he still wanted to continue his reign up to the season break. Now, and according to the last announcements, he does not wants to return to Singapore. Or at least not for the moment. After a 2-week break with his family he like to take on a new challenge in Thailand. Possibly in Division One, where Nakhon Ratchasima could be one candidate. But nowadays currently almost every trainer without a job is somehow linked with the club. Sompop Suksombat now calls the shouts on the training pitch for Samut. He was helping German Siggie Held with the Thai national team in 2004. Meanwhile TOT underlines his upward trend of the last weeks and now ranks seven. At current stage and with current form, there is not much fear of a shaky season likes last year.
Without Lindemann, who just sat on the bench, Army United won his mid-table battle against Pattaya United 2-0. Issarapong Lilakorn helped his team to beat the opponent with one goal and topped his performance of the past weeks. Sarayuth Chaikamdee again had to simmer on the bench before coming on later in the game.
Finally coming to the
exciter of round 10
. The fact that Chainat took advantage of some referee decisions with his home games, is not particularly new. Nevertheless, what happened on Sunday against BEC-Tero hit headlines nationwide, not only on sports channels. The performance of the referee and linesmen could simply be called abysmal.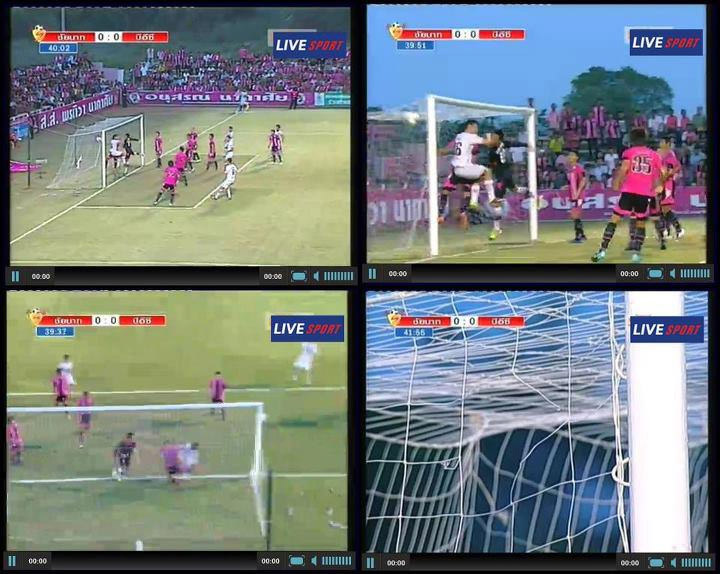 ...the hole in the net

At first Cleiton Silva became ruled offside, which clearly was not. Well, ok, it can happen. What came next, was definitely a no-go. Next to the box of BEC-Tero (!!), Chainat player Surachet Ngamtip tackled his opponent Khaled Kharroubi from behind in flying style with stretched leg.The Algerian could have had broken one of his legs or even worse, it could have mean a career ending injury. In consequence, Surachet was only awarded with a yellow. Another yellow was just shown for Napat Tapketkaew after he tried to kick the ball out of the hands of Korakod Wiriya-udomsiri while lying on the ground after a foul.
Well, and now the climax of the first half-time. After a corner kick, the Spaniard Jose Franco headed the ball home. But the officials decided to rule it out. So what happened? By a hole in the side of the net the ball jumped out straight away. Maybe the linesman view was covered and maybe he thought the ball just hit the post, though at least the referee had a clear view on the scene staying at the edge of the box. He should have seen it. And a minimum of six players of Chainat followed the action, seeing how the ball went in. But none of them had the courage to tell the referee, the ball was in.
On Monday after the game, Tero chairman Brian Marcar personally handed over a protest note to league boss Dr. Vichit Yamboonreung. A couple of years ago there was a similiar situation in Germany's Bundesliga. Thomas Helmer from Bayern Munich hit the side netting and the goal was given. However, after a protest from Nuremberg, the game saw it's replay. Though in our case there wont be a replay, as TPL quickly decided. Furthermore following punishements were handed out by the league:
Surachet received a fine of 8,000 Baht and is suspended for two games. Napat even must pay a 30,000 Baht fine and is suspended for three matches. Even though his attack was less dangerous than Surachet's. The official plus one linesman received a ban till end of the season. The second assistant for a period of four month. In addition and according to the boss of the referee's committee an investigation should be started, because of possible bribery. By the way, Chainat won the game after all with 2-1.
Remains us with the tie between Esan United and TTM Chiang Mai. Ex-Pattaya United striker Tana Chanabut scored both goals Esan United to secure three points for his club.
Outlook: The coming weekend brings us two big clashes. Muang Thong is going to host Chonburi. It's a nearly sold-out and you should hurry to grab of one of the few remaining tickets. Almost no chance to get ticket, as just about 9,000 went on sale, for Bangkok Glass vs Buriram United.