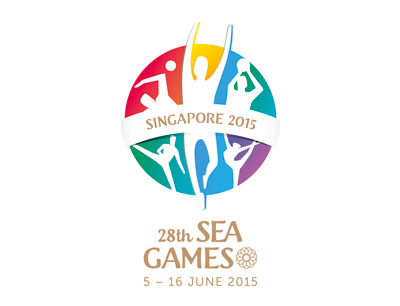 Following the draw to the World Cup and Asian Cup qualifiers, a day later the draw for the SEA Games football tournament took place last Wednesday.
Thailand, drawn into Group B of the SEA-Games where the titleholder is favorite to win its 15th Gold-Medal, will have to face Malaysia, Vietnam, Laos, Brunei and East-Timor. In Group A are: Singapore, Indonesia, Myanmar, Cambodia, the Philippines and with Indonesia the finalist of 2013. As usual, and although this year with six and five teams in each respective group, the two best ranked team of each will advance to the semi-finals.
The regions prestigious biennial Olympic tournament usually is held in November or December but will take place in June with Singapore as host this year. And so this time the under-23 footballing tournament collides with the 1st of matchday of the World Cup qualifiers on 6 June 2015. An attempt by Thai FA head Worawi Makudi to move Thailand's qualifying game to some when in November was not crowned by success. Besides, it does not lack of a certain irony that Makudi is one vice president of the Asian Football Confederation at the same time.
However, Group A will kick off at 29 May with the Thais' Group B to follow a day later. Further fixtures have not been announced yet. A tournament for the women's like in 2013 is not on the schedule this year. And Thailand would have had to send a B-side anyway. Because eventually the Ladies have some better plans this summer with playing the World Cup in Canada.