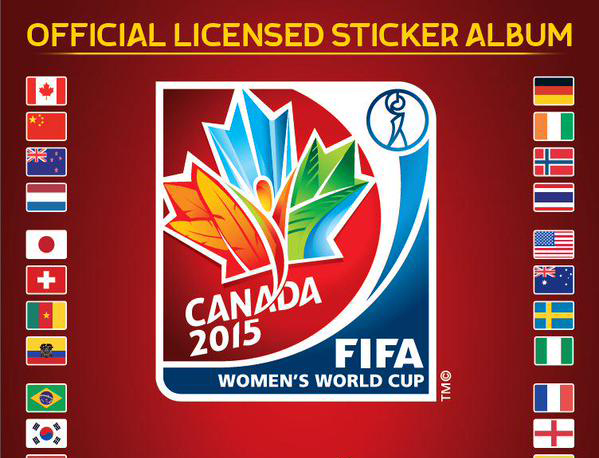 update Who does not know the collecting passion for Panini albums. And in 2011 the publisher entered unknown territory when he published a scrapbook to a Women''s World Cup for the first time. It was a great success and with the World Cup 2015, the Italians tie on to this newly established tradition.

During a childhood, almost everyone was indulged in collecting stickers for a Panini Album. And if the joy of collecting fell asleep when coming of age, she suddenly awakes with its first own child. Till 2011 the collecting, however, was limited to men's football only and fans of the women's game were left empty-handed.
At least until Panini released a scrapbook for fans of the women's football with the arrival of the 2011 tournament hosted by Germany. Nevertheless, it was exclusively available to the German market. With the women's World Cup 2015 in Canada, and on time with the first participation of a Thai football team at world championship stage, the Italians still go one step further, and the album will be available in 25 countries.
The 2015 Women's World Cup scrapbook is scheduled to go on sale on 11 May in Thailand. Other countries are Germany (8 May - we wrongly repored on this. However we received confirmation from Panini that it will go on sale in Germany on 13 May. Despite we could grab an album for free at the final day of the Frauen-Bundesliga in Munich this Sunday, United Kingdom (14 May), US (20 April) and Australia (11 May). Just to name a few. In general, all participating nations are covered.
With the presumably only participation of a Thai team in a Football World Cup, in the foreseeable future, it is a good opportunity to revive his collective passion from childhood. Garnished with possible autographs of the protagonists of the Thai national team players or from other nations of course, it might even appreciate in value.
All together the album to the FIFA Women's World Cup in 2015™ in Canada will have 56 internal pages and contain spaces for 478 stickers - including 29 special stickers.