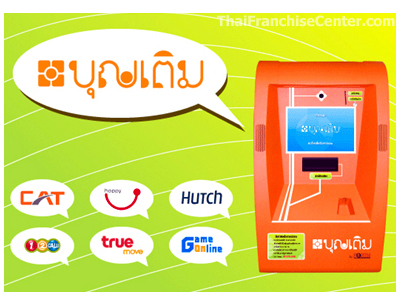 Forth Smart
Illustration
It won't be long until the final round of the World Cup qualifier is going to kick off. And with it the run for the coveted tickets for Thailand's home games. First and foremost for the two ties against Japan (September) and Australia (November). But the time-tested ticket provider "Thai Ticket Major" had its day.
"Forth Smart" is the name of the company which has won the tender of the Thai FA for the distribution of the tickets for all four home games of the final round. According to his own account, the E-payment provider is in the business for eight years and deals with almost 2 million transactions per day and is represented nationwide. TTM also applied for the tender but was not awarded a contract. Which is very unfortunate.
Since with TTM, tickets were easily accessible for everyone. One either could order his tickets online or just go to the next outlet of TTM, paid his ticket, got it and left the building. With "Forth Smart" is seems to be more complex to get one of the highly coveted tickets. And particularly expats and tourists could be left out in the cold.
Specifically for the distribution and for the order of tickets Forth Smart has established a website under the name: houseofticket.com. At first, you have to register, and according to our understanding, with your (Thai) ID-Card or Passport. By that time, we don't know whether expats and tourists are able to register with their foreign passport or Thai driver licence. But we have our doubts.
Another way to order tickets is via the 24-hour hotline of Boonterm under the phone number: 1220. How much English is spoken here, we don't know at the moment. Housofticket.com anyway, is available only in Thai.
Once you successfully ordered, you can pay your ticket with your Credit/Debit Card or at one of the 70,000 Orange vending machines that are everywhere in the country. Most notably in front of 7-11 stores.
You then can have your ticket shipped by mail to your home. Pick it up at the stadium (on the day of the game), at one of the Fort Smart branches at the MRT stations across Bangkok or even at offices of Boonterm. Just from the procedure described above it is apparent that it is more difficult to get any ticket compared to TTM.
Should no English-speaking service be really available to expats (and there are plenty of Japanese and Australians in Thailand) and tourists, or only Thai ID-Cards are accepted, scalp tickets seem the only possible option here.
This, however, would be in contrast to the intention of Thai FA boss Somyot Poompunmuang, a former national Thai Police chief, to eradicate black markets around games of the Thai national football team.
Nevertheless, the tickets are going on sale officially on 1 August, 10 AM. They are available in different categories and can be purchased either for single games (from 100 to 600 Baht) or as a complete package for all four games (from 400 to 2500 Baht).