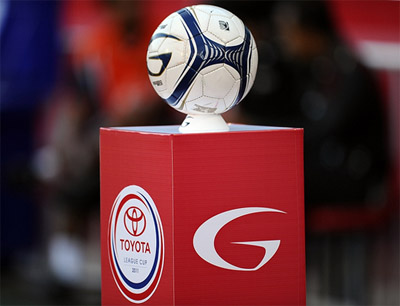 © Thananusat Srirasant
Two cup draws were on the schedule over the past days. The draw for the round of last 16 of the Thai FA cup, and the quarterfinal draw of the League Cup. No matter who did the draw, he or she brought us some interesting clashes and two derby's in the south.
However, there was a novelty on last Friday with the Thai FA cup draw. Probably an arithmetic mistake crept in the FAT and instead of 16 teams, the Thai FA was confronted with 20 teams instead of 16. Thus made it necessary to introduce an extra round. Two ties of round 3 are still pending though. Army United vs Buriram FC is scheduled for 17 August while Thai Port vs Bangkok Glass was aborted due to heavy rain on 10 July. A new date for the tie is not put in place yet.
The winner of the match will have to face Muang Thong United in the extra round. In the second match it comes to a southern derby between Songhkla and Krabi. The fact that football is having a home in the south and is very lively there was just to be seen last weekend when Songkhla attracted an all time high 35.000 crowd against Buriram FC. With Krabi and Loei City two clubs from the Regional League are still in the race.
A schedule for the round of the last 16 and the extra round are not fixed yet. Originally the round of the last 16 was scheduled for 24 August. But due to the preparation of the national team for the world cup qualifier in September, most probably only clubs with no international players are to play that date. Despite of upcoming problems with the overall schedule, the final of the FA Cup should or must take place on 7 January 2012 latest. Otherwise Thailand's winner of the FA Cup may loose the right to start in the 2012 AFC Cup campaign.
One more derby in the south can be seen in the league cup. Pattalung FC is the one and only remaining side from the Regional League. In the quarter finals of the competition they are to clash with southern rival Phuket FC. Differently than to the FA Cup, the league cup ties are to be played in a two-legged round, home and away. However, all eyes will be up on the
crunch
encounter
between Muang Thong and Chonburi when it comes to a rematch of last years FA Cup final. The way to the final on 15 October 2011 been already drawn as well. How it look exactly you can find in our overview.