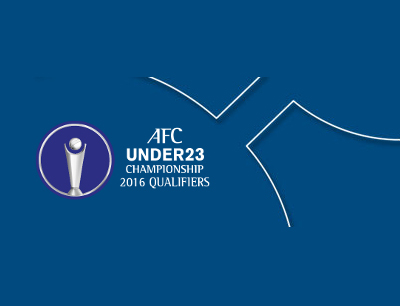 Who wants to go to Rio has to go to Qatar first. Seems logically somehow. Because since recently the small Emirate of Qatar counts as the new hub of the sporting world. And the Christmas World Cup 2022 of course. However, Motörhead's classic "Going to Brazil" would still need some rewriting to function as an accompanying song. "Flying to Qatar, Going to Brazil". Or so.
What we are talking of are the AFC U-23 Championship which is going to take place in Qatar and is the qualification tournament to the Summer Olympics in Rio the same year. But before anyone from Asia get's his ticket to Brazil via the desert, one must come through the qualifying round. And for Thailand it means that they will have to overcome North Korea, Cambodia and the Philippines first. For the Thais a putatively easy task, at least on the paper. Particularly with the advantage of hosting its group in Bangkok.
North Korea is, as usual, the big unknown and as always the favorite to win its group. But they didn't knew to convince in a 1-1 draw against Malaysia the last weekend in Bangkok and one sees Thailand as a favorite this time. Following a 1-0 win over Malaysia the Thais showed what they are capable of when they beat rival Vietnam 3-1 convincingly a few days later in the build up to the preliminary round. However, finishing its group as runner-up could be enough for Thailand to qualify for Qatar 2016. Provided one becomes one of the best 5 second placed teams out of 10.
Already in 2012 Thailand had to deal with the Koreans in the qualification round to the first U-23 championship of the continent. At that time, and under the management of today's Bangkok United coach Mano Polking, the Thai youngster were beaten 2-4. While neighbouring Cambodia, also been of the opponents three years ago, could be beaten 4-0 with goals from Thitipan Puangchan, Chananan Pombuppha, Pokkhao Anan and Adisak Kraisorn. Today anything but No-Names in Thai football and partially key players and regular starters at their respective club sides.
Out of a group with six nations Polking could not lead his side to the tournament proper and had to take his hat after. A destiny that Kiatusuk Senamuang is most likely not to share in 2015 if he would fail.
And of course, with being in charge for the seniors and the under-23, he wants to do one better than his predecessor. And for it he has called up everything what is of standing and reputation in Thailand born after the 1st of January 1993. In fact he renounces of a few key players from the successful AFF Cup campaign in December for both A-internationals against Singapore (26 March). and Cameroon (30 March). Above all AFF Cup MVP Chanathip Songkrasin. But also players like Narubodin Weerawatnodom, Peerapat Notechaiya and Tanaboon Kesarat.
If you take a look at the 25-man squad Kiatisuk has called up, it brings up some interesting figures. They all together have the experience of 462 Thai Premier League matches, 42 senior internationals and 11 Champions League encounters. All of them in 2014 and 2015 only and Division 1 matches are not even considered here. All in all absolutely substantial figures and positive signs showing how much playing time talents are get in Thailand's top-flight and international.
We just point that out, because if you are familiar with the TPL and you are following the league week in week pout, one is not even aware of how many youngsters are out on the pitches throughout the league. Or you just don't realize it, because the names are just to familiar for the regular follower. And BEC Tero is the leading example here with providing most of the current under-23 squad players.
Nevertheless, at the end of the way only three nations can qualify for the Olympic tournament in Rio. And of course one should have this end in mind. But to be realistic, that Thailand could be among the three at the end is more than unlikely. To qualify for Qatar 2016 seems to be a realistic goal and should be achieved. Everything above is a bonus and should be there for the talents to gain more valuable experience.
All matches of Group G will be played at the Rajamangala Stadium. On 27th, 29th and 31st. Kick off to the double headers are 16:00 and 19:00 on each respective match day with the Thais having the late kick on every day.