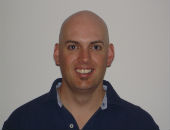 Paul Williams
by Paul Williams
There was a level of excitement in the build up to the 2014 World Cup qualifying draw earlier this year, and as Australia was drawn in Group D alongside Saudi Arabia, Thailand and Oman there was a collective sigh of relief around Australia.
I say that with the greatest of respect to the other three teams, however after being placed in what some have regarded as the "Group of Death" in the last campaign, Group D represented a group where Australia could be confident of advancing to the final group stage. Confident, not complacent.
And that has been the message from the Socceroos from the moment Holger Osieck announced his squad last week. Whilst on paper it might look like an easy victory for Australia given the FIFA rankings of the two teams, the Socceroos are all too aware that they cannot take any team lightly.
And so it was that Holger Osieck named his strongest squad possible for the clash against Thailand on Friday night, and the tricky away game in Saudi Arabia just days later.
The last time the two sides met, Australia won 4-0, although the scoreboard doesn't tell the full story. After taking an early 1-0 lead, Australia had to absorb a number of Thai attacks and it was only in the last ten minutes, when the Thai players tired, that Australia was able to comfortably seal the victory.
Back then both sides were coached by local coaches – this time it is a pair of German's that will lead the teams into battle.
While some question marks were raised over Osieck's appointment as Australian coach just over 12 months ago, he has, through his selections and his results, managed to win over the Australian public.
One of the more pressing issues facing the Australian national team after the 2010 World Cup was the need to introduce the "next generation" of players, which is something his predecessor, Pim Verbeek, wouldn't do.
Under Osieck the likes of Kruse, McKay, Kilkenny, Troisi, Zullo, Vidosic and Spiranovic have all been given the chance to impress, and in most cases they have taken it with both hands.
Often criticised for having a lack of depth outside the "Golden Generation", under Osieck Australia has now developed a squad of players all capable of performing and capable of advancing Australia out of Group D.
While Winfried Schaefer may not be expecting an aerial assault from Australia, he may be in for a rude shock.
"Australia do not play high balls, they play very good football with the ball going to strikers along the ground," said Schafer.
While that may not have been the case in those two games, there is one important change for this game as opposed to Australia's games against Germany and Wales – Josh Kennedy.
The beanpole striker is in a rich vein of form for his club, Japan's Nagoya Grampus, and using his aerial ability was something that was highlighted by Osieck in a press conference last week to announce the squad.
Using the crossing strength of Emerton and Wilkshire and the height of Kennedy has been a tactic that has worked well for Australia in the past and there is no doubt it is something that will be tried again on Friday night.
The game is a potential banana-skin for Australia, however, who are expected to easily account for Thailand. The Thai's will be wanting to make an impression against the big boys of the group and have the added incentive of a massive bonus payment from the FAT should they get an unlikely win or draw.
As a Melbourne Victory fan, I am looking forward to the "homecoming" of sorts of Surat Sukha, who departed Victory for Buriram a month or two ago. Surat won many fans in his time in Australia and he will be well received by the Australian fans.
Sadly it doesn't look like there will be a big crowd for this one, a crowd of 25-30,000 would be considered a good result, especially given the relatively small Thai community in Brisbane.
Whilst Australia cannot be complacent heading into this game, I fully expect them to get the job done against Thailand and head to Saudi Arabia with three points in the bag.
My prediction: Australia 2-0 Thailand
Many thanks to Paul who wrote this column for us with his thoughts about the upcoming World Cup qualifiers. Paul is based in Australia, supports Melbourne Victory and moreover is the creator of the fabulous
Asian Football Feast
website. He also writes for the Australian "FourFourTwo" magazine.