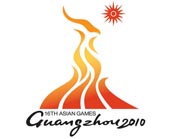 7 November will mark the kick off date for the football tournament of the XVI Asian Games in China. Two weeks ahead, Bryan Robson announced his final squad. 20 lads are the chosen ones, while seven additional players will join the training camp and one of them may could be named in case of injuries.
According to the rules of the tournament, the squad is made up of U23 players plus three seniors above the age mark. All three seniors are from reigning Thai Premier League Champion Muang Thong United. Datsakorn Thonglao, being one of them, will be in the squad for the third consecutive time after 2002 and 2006. In 2002 as well as 2006, Thailand made it to the semi finals. Even though to beat South Korea in the 1998 Asian Games was a much bigger overcome than North Korea four years later in the quarters.
Most of the young lads, Robson nominated for the 2010 Asian Games have been nominated for the senior squad recently. Three under-19 youngsters which were playing the recent AFC U19 Championship are nominated for the camp. However, only skipper Surachet Ngamtip will be one nominated for the final squad.
Moreover the actual selection could be a hint towards the upcoming Olympic qualifying campaign, which is to be start in February 2011 with the match against Palestine. Even though Robson will not be responsible as head coach.
However, the training camp for the 2010 Asian Games will start on 26 October. All players in duty with their clubs for the Thai FA Cup will join on 31 October.
Below you can find the 20 man selection for the Asian Games. In brackets, age and club of the respective players.
Goalkeepers:
Kawin Thamsatchanan (20, Muang Thong United), Samuel P. Cunningham (21, TOT-Cat FC)
Defenders
:
Panupong Wongsa (26, Muang Thong United), Nattaporn Phanrit (28, Muang Thong United), Suttinan Phuk-hom (22, Chonburi FC), Polawat Wangkahart (23, TOT-Cat FC), Sujarit Jantakul (21, Siracha FC), Theeraton Bunmathan (20, Buriram-PEA FC)
Midfilders
:
Datsakorn Thonglao (26, Muang Thong United), Naruphol Ar-Romsawa (22, Osotspa-Saraburi FC), Phuritad Jarikanon (21, Chonburi FC), Wichaya Dechmitr (21, Bangkok Glass FC), Surachet Ngamtip (19, Bangkok Glass FC), Anawin Jujeen (23, Bangkok Glass FC), Kabfah Boonmatoon (23, Osotspa-Saraburi FC), Jakkraphan Pornsai (23, Police United)
Strikers
:
Ronnachai Rangsiyo (22, Muang Thong United), Teerasil Dangda (22, Muang Thong United), Keerati Keawsombat (23, Buriram-PEA FC), Kraikitti In-utane (21, TTM-Phichit FC)
..and the seven additional players:
Goalkeepers
:
Ukrit Wongmeena (19, Buriram FC), Sivaruck Tedsungnoen (26, Buriram-PEA FC)
Defenders
:
Kosawat Wongwailikit (22, Osotspa-Saraburi FC), Prat Samakrat (24, BEC-Tero Sasana), Pollawat Pinkong (23, Bangkok United)
Midfielders
:
Ekkachai Sumrei (21, Thai POrt FC)
Strikers
:
Chayanan Pombuppha (18, Police United)