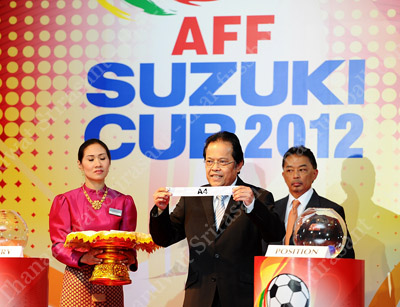 AFF Suzuki Cup draw 2012
image: © Thananuwat Srirasant
As if we had suspect it, focusing on Thailand and Philippines in our pre-report on the AFF Suzuki Cup draw, indeed both have been drawn together in Group A of the AFF Suzuki Cup 2012.
The eagerly anticipated draw on Wednesday lasted one hour, even overall speeches took longer as the draw itself. Apart from the press, the coaches of reigning AFF Cup champion Malaysia, K. Rajagopal, and Winfried Schafer of Thailand were present. Malaysia and Thailand are co-hosting the tournament, with both sides hosting each of its group. After drawing results, Rajagopal would have had little reason for joy. Since Malaysia is to face Indonesia, Singapore and the runner-up of the qualification round. Definitely the toughest group of both on paper. However, he took it sportingly and called it an: "Interesting draw" and he is "excited about the challenge".
Thailand's Winnie rather could have had been bit more relaxed after the draw. However, his tolerance threshold towards his bosses, as it makes the impression, strains badly at the moment. While his group opponents and other participating nations as well, could announce preparation ties already, he is left with empty hands at current stage. And if you took the actual schedule of the league and FA as basis, there is no room for any friendly until November. The schedule is filled up with the leagues second half, the League Cup and FA Cup. There is not even any space around official FIFA matchdays over the next months.
As host of Group A, Thailand will have to deal with the Philippines, Vietnam and the best placed team of the qualification. Against Vietnam it comes to a new edition of the group phase game and Finals of 2008. But no doubt, we are looking forward to the game against the Azkals. Provided no changes in coaching position till the tournament starts, we will see a duel between two German coaches on the touchline. Winnie Schafer on one, and Michael Weiss on the other side. Last time both sides faced each other during the AFF Cup was in 2007. At that time Thailand could beat the Philippines by 4-0 with goals coming from Sarayuth Chaikamdee (2), Pipat Tonkanya and Natthaphong Samana. However, the Philippines of 2007, are not to be compared to those of today. Since reaching the semi-finals 2 years ago a new era arose. Since, the interest in the national team has risen by multiple times. Let alone some players, which having their family roots on the island, earn their money in Europe. Even most probably without the service of Neil Etheridge (FC Fulham) and Stephan Schrock (TSG Hoffenheim), it will not become an easy job for Winnie's boys.
Vietnam is the evergreen duel and a classic and with certainty the game which should not be missed. Unfortunately, Falko Gotz is not in charge of the Vietnamese anymore. This would have made the "German group" perfect.
All games with Thailand involved are to be kicked off at Rajamangala Stadium, with the appointments looking as follows: Philippines 24 November, best qualifier 27 November and Vietnam on 30 November. Two games take place on the same day always and in succession. There are no kick-off times confirmed yet. However if we look at the AFF Cup in 2007 and 2008, when the Thais were hosting it, we assume them to be as follows: 17:00 o'clock and 19:30 o'clock.
Regarding tickets, we will inform about still on time. Though it is expect that advance booking should be possible as usual over all known pre booking places of Thaiticketmajor, as well as online. However, tickets should be also available at the box offices around the venues. Up to the match against Vietnam, no meeting might be nowhere near sold out.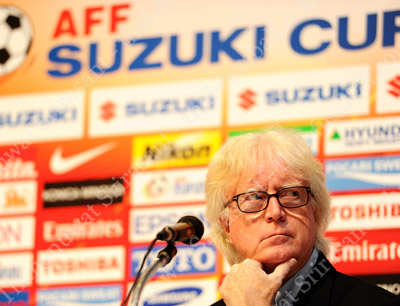 C'mon...give us a smile.
image: © Thananuwat Srirasant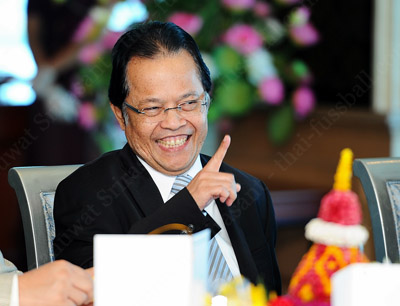 ...like he is doing...
image: © Thananuwat Srirasant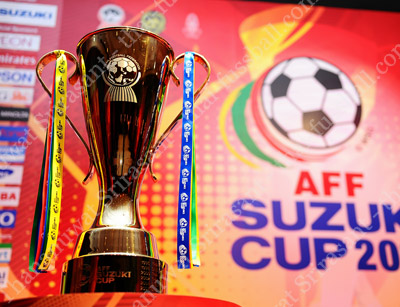 ...but please win this one...
image: © Thananuwat Srirasant