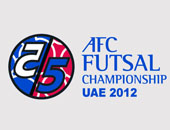 It wasn't meant to be. After a sensational success of Thailand over Iran in the semi-final, Vic Hermans team had to acknowledge defeat to Japan in the final.
The half-time score in the well-attended Al Wasl stadium was same like against Iran two days before. But this time a 1-2 deficit could not be turned into a win. Like in the game against Iran, Thailand faced an early set back after Kenichiro Kogure scored for Japan with just four minutes in the game. Even if Thailand could equalize through Kritsada Wongkaew, real chances to score did not arise. The Japanese operated extremely disciplined and solid in defense. There was no way getting through for Thailand. Besides, lack of concentration on passing the pall around ruined descent build-up.
Hope was coming up during second half after a red card for Wataru Kitahara. But Thailand could not take advantage from it. When Thai keeper Surapong Tompa held on to the ball for too long, the following free kick gave Japan a 3-1 lead.
Vic Hermans took high risks and substituted the goalkeeper for a field player. As a result the Japanese scored three more, with an empty goal and after all sealed a well earned victory. Thus, for the second time after 2006, the West-Asian side, is been crowned Futsal Champion of Asia.
With the individual honoring to the tournament, Thailand also came away empty-handed. Vahid Shamsaei (Iran) became top-scorer. All together there have been four players, including Suphawut Thueanklang, with seven goals on account. However, the Iranian Shamsaei from all players had the most assists. Rafael Henmi have been awarded MVP of the tournament. He is a team-mate of Lertchai Issarasuwipakorn, who just moved to Japan, at Nagoya Ocean. Suphawut Thueanklang and Kritsada Wongkaew, both from RBAC, may could take revenge on Hamni in few weeks. During Asian Club Championship in July, RBAC is to face Nagoya Oceans at group stage.
As a runner-up of Asia the Futsal national team will return to Bangkok, what may be evaluated as a great success. Thai coach Hermans acknowledged that despite of the defeat in the final, his side can head back to Bangkok with their heads held high after an impressive win over ten-time champions Iran in the semi-final. Playing such a successful tournament, is helpful in boosting confidence of his young players, as the Dutchman added.
Next on for the national team is two warm ups in August against Spain. After that the focus slowly but surely might move in the direction of the World Cup hosted by Thailand. If the performance of the Asian championship can be preserved, especially the one against Iran, one must not be worried and at least the round of last 16 should be within reach.