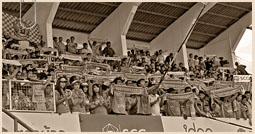 Club info

The Club was founded in 2004. In 2007 the club gained promotion to the Thai Premier League finishing Division One as runner-up. Back than Samut Songkhram has become just the fourth club in history of the TPL, located outside Bangkok. The small club could manage to avoid relegation battle all over the past years.
After the main sponsor SCG has withdrawn by the end of the 2011 season, Samut faced financial difficulties and was close to withdraw from the league.
2012 hasn't even started better for the club and midway season found itself in heavy danger of relegation. Former coach Somchai Chuayboonchum was brought back at the helm and under his guidance the side finished the season on a seventh place.
After seven consecutive years in the TPL, the club got finally relagted at the end of the 2014 season.
player to watch:
Trakoolchat Thongbai, Peeratat Phoruendee, Berlin Ndebe-Nlome
Samut Songkhram Stadium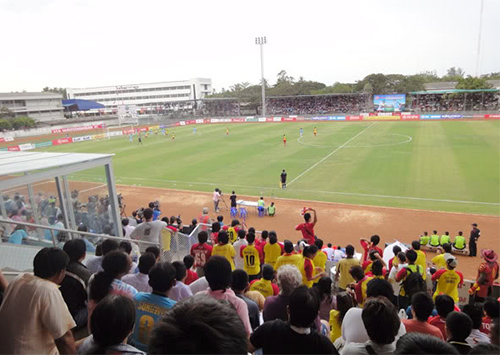 Name: Samut Songkhram Stadium

Capacity: 6.000
City: Samut Songkhram
geo-coordinates:

13.414428, 99.999864

Samut Songkhram FC
สมุทรสงคราม เอฟซี
facts
founded:
2004

president:
Chana Intarachot
head coach

Vimol Jankam
nickname:
Pla-Too-Kha-Nong
club colours:
light-blue
website
n/a
fansite:
n/a
twitter:
n/a

facebook:

Samut on Facebook



honours
Division One 2016
15th