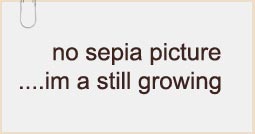 Club info

Krabi FC was founded in 2009. Playing its trade in the Regional League Division South, the club hardly had a say until 2011. All the more surprising Krabi won its Division in 2011, qualified for play-offs and got promoted.
Halfway of the 2012 season, Krabi's coach Thanadech Phooprasert passed away.
Up to this time Krabi was the big surprise and had good chances to gain direct promotion to the TPL.
Phooprasert's successor continued the good work of his predecessor and Krabi finished sixth.
2015 the club fhinished just one place above relegation zone.
players to watch:
Thierry Chantha Bin, Phuwadol Suwannachart, Koné Seydou
Krabi Stadium
Krabi FC
กระบี่ เอฟซี
Facts
founded:
2009
president:
Somkiat Kittitornkul
head coach:
Pol Chomchuen
nickname:
Andaman Eagles
club colors:
Blue-Yellow

website:

n/a
fansite:
n/a
twitter:
n/a
facebook:

Krabi FC on Facbeook

Honours
Division One 2016

10th

RL South

Champion (2011)