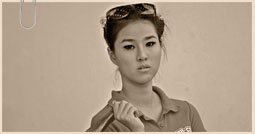 Club info

The club has a very long history which is marked above all by many name changes. Since 2011 the club is called BB-CU. Besides, BB stands for the sponsor 3BB and CU for Chula.
As Chula-Sinthana the club performed a clean sweep 2006 and 2008 making it from Thailand's third division to the TPL. In 2008 it was Kiatisak Senamuang's first position in charge as head coach. He was able to lead the team midfield of the table. With him leaving for Chonburi FC the club stuck in relegation up to the end of season 2010 and got relegated. Zico came in charge for a second term in 2011 and led his side to promotion.
Just after one year in the TPL the club got relegated again and had to stuck there for three seasons before getting promoted again. Finishing 4th in 2015, BBCU got promoted because D1 champion Police United were denied a licence for the TPL and D1.
notable:
Of all clubs from Thailand's Premier League and Division One, BBUC might have the smallest group of supporters and attendance. In contrary in 2012 the club played in Thailand's biggest stadium: the Rajamangala. In 2013 BBCU shared the stadium with Army United and hopes to settle eventually with a move down the road up north this season.
players to watch:
Akarawin Sawasdee, Hafiz Abu Sujad, Romain Gasmi
King Rama 9 Sports Stadium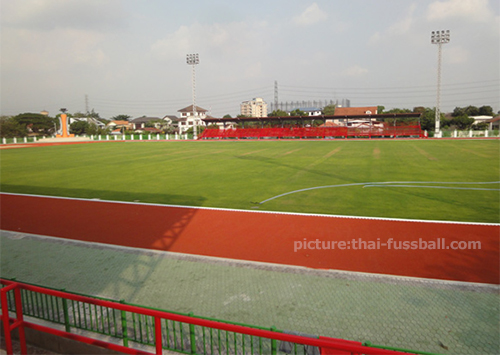 Name: King-Rama-9-Sports-Stadium
Capacity: ca. 6.000

City: Tambon Tha Sai, Nonthaburi
Geo-coordinates:

13.878865,100.544057

BB-CU FC
บีบีซียู ยูไนเต็ด
Facts
founded:
1976 (as Bangtoey)

president:
Wirayut Potaramik
head coach:
Pairoj Borwonwatanadilok
nickanme:
Pink Panthers

club colors:
Pink
website:

bbcu.mthai.com

fanseite:
n/a
twitter:

@BBCUFC

facebook:

BBCU auf Facebook

Honours
TPL 2016

18th (relegated)

Thai Premier League

Champion 1998
Runner-up 1997

Thai FA Cup

Winner 1997